SEA GEM INTERNATIONAL

YACHT CREW AGENCY

Professional Crew Agents to the World's most Beautiful Yachts
EXPERIENCE - SERVICE - COMMITMENT

Sea Gem International has been in business over twenty years, specialising in the placement of Captains and all Crew categories including Engineers, Chefs, and Interior Staff. We have a Client List that includes many of the most prestigious Yachts in the World, and a database regarding all aspects of the Yachting business. We look forward to being of service to you, assuring you of prompt and courteous attention. Sea Gem International is fully compliant with all conditions of MLC 2006 legislation.


OWNERS & CAPTAINS REQUIRING CREW PERSONNEL:
Please email or telephone us regarding your Crew requirement. All enquiries receive highly professional and personal attention, and you shall only be sent CV details and references of suitably qualified applicants.
EMAIL : rod@seageminternational.com

TELEPHONE : +44 1202 986274

MOBILE : +44 7806 921062

CAPTAINS & CREW REQUIRING POSITIONS:
Please send CV details with photograph, and as separate attachments your scanned written references, Certificate of Competency if held, STCW95 and ENG1, direct to :
EMAIL : office@seageminternational.com

TELEPHONE : +44 1202 986274
MOBILE : +44 7806 921062


Please note that we also place a very high value on personal contact and discussion of your aspirations, so please telephone us to introduce yourself. Many thanks.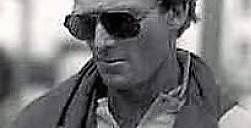 Manager Rod cannot conceal his alarm as he reads a recent CV ..... is it yours ?
SEA GEM INTERNATIONAL is a Recruitment Agency requiring no Registration Fee from you, nor any payments of any sort from you at any time, but you are required to REGISTER with us by filling in our Registration Form ( click relevant Menu option at the top of this page ). Please note that your CV and SCANNED WRITTEN REFERENCES should not be added to the Registration Form, but sent in a separate email together with SCANNED COPIES of your in date Certificate of Competency, ENG1, and STCW95.